Unlock your way through
immersive sets!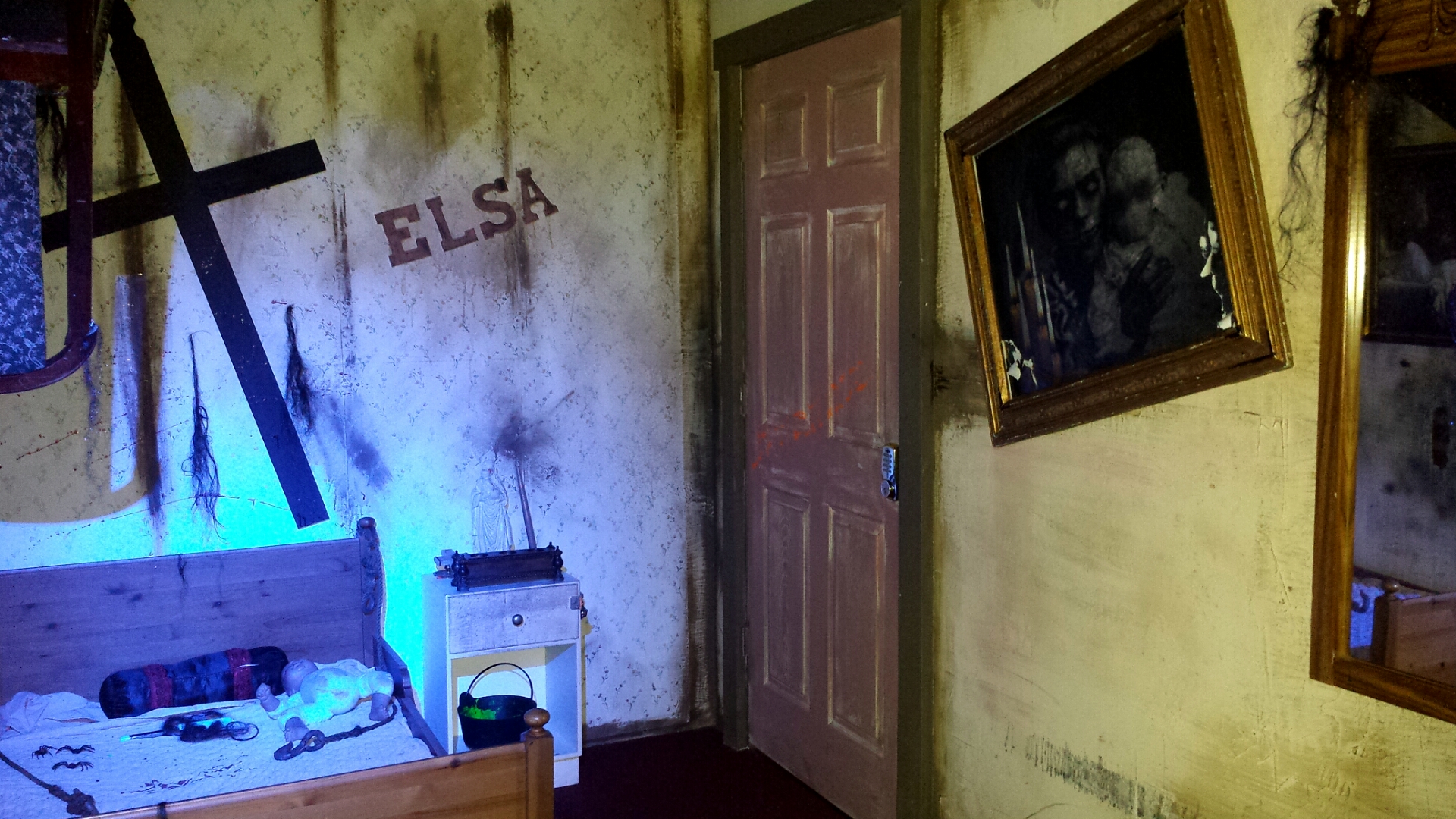 Horror Escape Is A 45 minute escape the room challenge. You'll work together in a detailed set, finding clues and solving puzzles, unlocking your way through multiple rooms! We have a scare actor on Saturday nights for the thrill seekers!
Our Escape Rooms
THE SAUNDER'S FAMILY HAVE EXPERIENCED A SERIES OF DISTURBING EVENTS. AFTER ELSA, THEIR YOUNGEST DAUGHTER, SHOWED SIGNS OF POSSESSION, HER MOTHER BROUGHT IN A PARANORMAL INVESTIGATOR WHO SOON LEFT THE PROPERTY FEELING THIS DEMONIC FORCE WAS TOO STRONG TO BE WORKING WITH.
TODAY YOU WILL ENTER THE SAUNDERS'S FARMHOUSE.
2-6 players

OMEN
Scare Actor On Saturday Nights...
Crimson Manor
Scare Actor On Saturday Nights ...
Team Building
The more heads the better...
Scary On Saturday Nights!
Contact
INFO@HorrorEscape.com
778-265-7995
 Hours:
Sunday & Monday: 1-9pm
Tuesday -Thursday: 3-10pm
Friday: 1-11pm 
Saturday: 12-11pm 
*Scare Actor Saturday After 6*